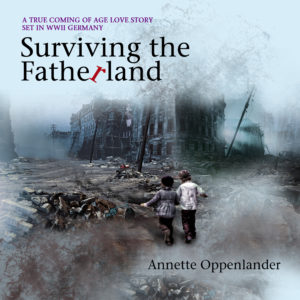 "This novel is fast-paced and emotively worded and features a great selection of characters, flawed and poignantly three-dimensional." New review (print version) from the Historical Novel Society
I'm excited to announce that the audiobook version of 'Surviving the Fatherland,' narrated by Naomi Jacobson, is now available on Amazon, Audible and iTunes.
I will also work on getting the book listed with other audio services, but that may be a little while since I'm new at this.
Both Audible and Amazon offer a first audiobook free if you're willing to sign up for a monthly service. You can also listen to a sample to see if you like Naomi's narration.
Listen to a sample of 'Surviving the Fatherland.'
SaveSave
SaveSave
SaveSave
SaveSave
SaveSaveSaveSave
SaveSave
SaveSave
SaveSave