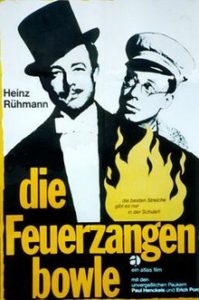 Well, it's been a busy month. Naomi, the narrator of the upcoming audiobook, 'Surviving the Fatherland, jumped right in and began recording. Via ACX I could listen to each chapter to check for pronunciation, potential errors, etc. Well, Naomi is a pro and so I didn't find much to flag. The occasional German word threw in a wrench or two. Like "Not-woh-nun-gen" which means emergency apartments or "Feuer-zangen-bowle" (The Punch Bowl), the name of a famous German movie with Heinz Rühmann which was based on a traditional German punch with rum, red wine and a sugar cone, set on fire. The former is an excellent old movie with a cool plot. The latter is tasty, but…, it does produce a guaranteed headache.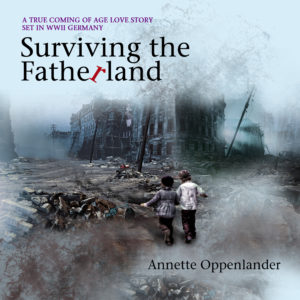 I listened to each chapter and then to the entire audiobook. Yes, my friends, it's done—thirteen hours of amazing entertainment. But wait, there are a couple more things to complete. Payment has been made, ACX will do a QC check, and I'm still on schedule to publish by the end of July.
The German designer tweaked the cover of 'Surviving the Fatherland,' adding a bit of landscape on the right. Audiobooks require a format of 2,400 x 2,400 pixels. For my part I'm very excited to soon share a beautiful production of my parents' true story with audiobook listeners.
I will let you know!
SaveSave
SaveSave
SaveSave
SaveSave
SaveSave