Follow my Journey to Publish 'Surviving the Fatherland' as an Audiobook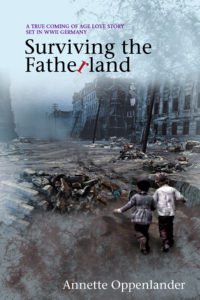 It makes perfect sense that readers have different tastes, not only in books and genres, but also in the formats they prefer. I'd been reading a lot of publishing advice that urges authors to offer audiobooks because more and more readers love to 'read' while driving or being otherwise active or unable to read printed versions.
Since my new award-winning novel, 'Surviving the Fatherland,' is doing very well, I decided to jump into the unknown and learn about audiobook production. As with eBooks, Amazon is a major player. Their company, ACX, offers a well-organized system through which authors can find professional narrators and vice versa.
Getting Started with the Audiobook
So a week ago, I jumped onto the ACX website to see how it was done. I selected a 2-page sample from my book and determined criteria to narrow down the search for a narrator. One can choose gender, age, accents and of course, price ranges.
Once I had made my selection, I uploaded the sample and wrote up a marketing blurb, describing my novel. The better the blurb, the more likely a narrator will be interested in reading. Within 24 hours I received auditions from eight narrators.
What surprised me the most was how different the voices sounded. Some were upbeat, some slow, one sounded almost angry. Some assumed the different characters in my book effortlessly, others not so much. One thing became clear to me immediately. Unless you're trained as an actor, you don't want to attempt this yourself.
After listening to the sample narrations, I pretty much knew right away who I wanted for my novel. Drum roll please…
My Amazing Narrator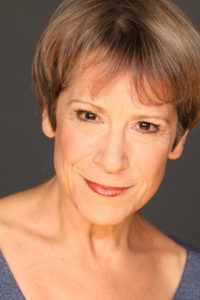 Her name is Naomi Jacobson and she is an actress living in Maryland. Her voice was engaging and had just the right speed and feel. I loved her impersonation of the different characters and her articulation. After choosing her as my narrator/producer, I provided an offer through ACX. Naomi accepted and we're on our way.
Next stop is a 15-minute read. Once that's approved, she'll finish the book and I hope to have the audiobook on the market by the end of July. I'll definitely share progress and experiences here. I declined ACX's exclusive royalty plan, offering the audiobook only through Audible, Amazon and iTunes. It pays a higher royalty, but I feel strongly that I want 'Surviving the Fatherland' available through other retail channels.
To be continued soon…