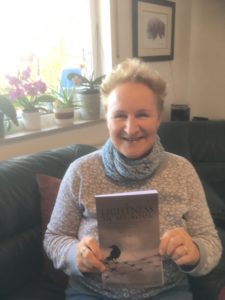 The project I began last fall took a lot longer than I anticipated. And this time story length was not the culprit. Rather, it was the subject matter, a true WWII story I stumbled across thanks to my friend. As always I dived into the historical background to set my story in the right world. In historical fiction world-building requires adhering to certain guidelines. To do this correctly, one has to first understand the world, the story takes place in. This way our protagonist is not only anchored, but the historical world is as authentic as possible.
And so I studied life in Dachau, one of the concentration camps that was liberated by American troops on April 29, 1945. The atrocities committed by Hitler, the SS and its willing helpers were detailed in various reports and supported by images. Many times I cried.
Writing the story was a journey, not just for my protagonist, but for me as well. I'm happy to report that A LIGHTNESS IN MY SOUL is complete. It is a sad story, yet it is also uplifting. It is about friendship and hope, change and coping. I hope you will agree.