In 2002 I recorded my parents' stories about their experiences during WWII. By 2009 these stories had turned into a novel. Not a good one because it was my first, but a record of eyewitness testimony.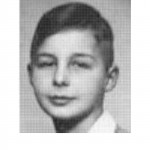 Though I worked with an editor and revised, the story needed work. It wasn't ready because I wasn't ready. Since then I proceeded to write and publish four full-length novels. Actually, a fifth is written and looking for a literary agent. Meanwhile, I wrote and rewrote the WWII story again and again. I took it to two weeklong Don Maass seminars in 2014 and 2015. I ran it through writing groups. I studied, wrote and read. A lot.
Last fall I hired an independent editor to set me straight and uncover any weaknesses. I needed an objective reader, one who understood fiction and knew what was missing. After receiving the edited manuscript, I went to work one last time. And finally, after fifteen years, I feel that I've arrived at the story that needed telling.
So without further ado, soon to be available at your favorite store:
SURVIVING THE FATHERLAND
A True Coming-of-age Love Story Set in WWII Germany
A sweeping saga of family, love, and betrayal against the epic panorama of WWII that illuminates an intimate part of history seldom seen: the children's war.
SURVIVING THE FATHERLAND tells the stories of a boy and girl struggling with the terror-filled reality of life in the Third Reich, each embarking on their own dangerous path toward survival, freedom, and ultimately each other. Based on my own family and anchored in historical facts, this story celebrates the resilience of the human spirit and the strength of war children.
Well, there you have it. Stay tuned for the release.
P.S. Sorry, no cover yet.