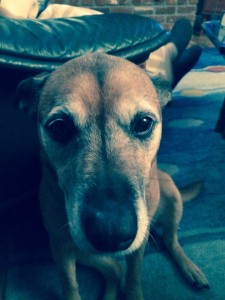 I'm currently participating in a blog tour organized by Goddess Fish Promotions. As part of the tour I've answered more than a hundred questions and written a number of guest posts. Some questions were quite unusual such as what I like on my pizza. I also had to confess to being a chocoholic and that English in high school was my least favorite subject.
Below you'll find the blog tour schedule with a number of interviews, excerpts, a few guest posts and a review. I'll be "hanging out" at each individual blog on the day it is posted to comment and answer questions. Please stop by and say hello.
Blog Tour Dates and Stops
January 11: Lisa Haselton's Reviews and Interviews
January 12: Rogues Angels
January 13: Books in the Hall
January 14: Room With Books
January 15: FictionZeal
January 18: It's Raining Books
January 19: Deal Sharing Aunt
January 20: Writer Wonderland
January 21: Kit 'N Kabookle
January 22: Two Ends of the Pen
January 25: Danita Minnis
January 26: Reviews by Crystal
January 27: Bedazzled By Books
January 28: The Avid Reader – review only – Blogger is ill, so here is the alternative blog World of Dreams
January 29: Long and Short Reviews YA
Mocha has decided to move into my office. We're now roommates.