I thought I'd share a few updates:
Currently Researching/Writing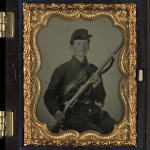 I'm in the midst of finishing the first draft of "Broken Journey," a story set during the American Civil War. This novel is written from the points of view of a teen slave and his best friend, a white farm boy. To make this work, I'm using a close third person point of view instead of my staple, the first-person perspective. You can read an intro to the story here.
One of the challenges I'm facing with Broken Journey is the historical information known about the Civil War. It's absolutely amazing how many details have been recorded of every battle, skirmish, troop movement and leadership change. As a result I'm working very hard to make sure I adhere to the actual history. Of course, the Civil War only serves as a backdrop to the plot, and I'm super excited about my two boys, Adam and Tip, getting into incredible adventures.
Free Giveaway with New Release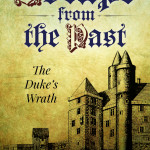 The new book, Escape from the Past – The Duke's Wrath will be released the end of July. I'm planning a free giveaway of a couple of cool items to accompany the book release, so anybody who orders the book before it releases on July 31 will receive these giveaways. Both items will be very useful when reading the book. I'll reveal what they are shortly.
#1 in Amazon's Teen Historical/Medieval Category
Escape from the Past spent several days in the #1 spot in this special category. It made me feel really good, but as you know, nothing lasts very long—Amazon updates book rankings hourly—so it's a fleeting thing.
NEWS****NEWS****NEWS****NEWS****NEWS****NEWS****NEWS****NEWS
Reading/Signing
August 2nd, 3 p.m. at Boxcar Books on 6th Street in Bloomington. Come and visit, bring your book for an autograph, bring friends and let's have some fun. I'll be reading from Escape from the Past. I'll also have a limited number of books for sale.
******************************************************************************************************************
Next Published Book
A little update on the sequel which is called Escape from the Past – The Kid. I've received copy edits from my publisher and now have to edit one more time. Meanwhile I'm waiting for several endorsements from advanced readers. These endorsements will go on the back cover. Sorry, don't have a cover yet. Here is a little story intro.
Goodreads Giveaways
If you're a member of Goodreads you probably know about giveaways. Currently, until June 24/25 both my books, A Different Truth and Escape from the Past have giveaways of autographed copies.
Autograph for your eBook
If you order an eBook and would like my autograph, visit authorgraph.com and request an electronic autograph. I'll be notified and my note and signature will appear on your eReader. Isn't technology cool!