It's not Thanksgiving anymore, but watching videos of people attacking each other on Black Friday sort of brought into focus, what I find important to remember.
If I think over the items I've purchased during the year I can't recall any lingering enjoyment from any of them. In fact, most of the time I can't even remember what I bought. Sure some gadgets make my life easier. But how important is it really to have another sweater or the newest Smartphone?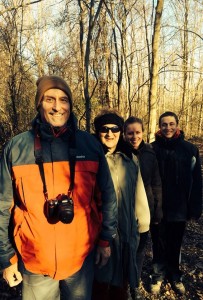 What really brings me joy and lingering memories are the people in my life: My husband Ben and his steadfast support of my writing career, our breakfasts together every morning, our walks and discussions. Well, many other things that would make this blog a mile long.
And then there are my kids. They have grown into wonderful adults with strong heads on their shoulders. What fun to sit around the dinner table and discuss sex. Yes, we do that among many other subjects. We play games and listen to music. Sometimes we squabble. I'm thankful for that, too.
Let's not forget our elderly dog, Mocha. She's been with us for nearly ten years, always attentive and protecting our home, always loving —okay, I admit she loves Ben most of all. What a treat to have her around.
And then there are our families and friends who tolerate our idiosyncrasies, our strange eating habits and going to bed at nine p.m. I'm thankful to have them in my life.
Visits and time spent with all of them is what truly is memorable and makes the difference. These I do remember throughout the year. Because they stay in my heart no matter what I'm doing or where I am. So, instead of buying a new sweater and putting yourself into debt over the holidays, spent time with your family and friends or write a letter if you're too far away. I'm not saying you should not find meaningful gifts for your loved ones. But tone it down a notch. Quit the craziness of American consumerism. Rebel.
Lastly I'm thankful for myself, having a strong body that allows me to exercise and sleep well, that attempts to age gracefully—including the droopy spots—and a mind that allows me to write unusual and entertaining stories and get such enjoyment from creating them.
So, you see my Christmas list is long, but it is long with thanks and not stuff.
P.S.If you need more incentives to think about your stuff, watch the amazing comedian George Carlin "on stuff."