***Extra…Extra***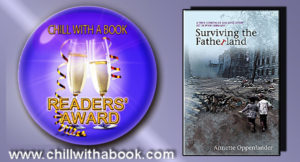 Surviving the Fatherland just received the 'Chill with a Book Award' which makes the fourth award since publication in March 2017. A huge thank you to my readers and reviewers!
Background information and purchasing links
Germany in December
One thing people who've traveled around Europe this time of year comment about are Christmas markets in Germany. I have to admit there's something magical about the twinkle-lit booths, the festive smells of roasted almonds, bratwurst and Glühwein, the Christmas music and artisan offerings.
Even I hadn't realized that almost every town, small or large has one. Actually, large cities like Cologne host three distinct markets and expect six million visitors. Unlike the past 30 years when I watched the spectacle from afar with a slightly green tinge of envy on my cheeks, I'll be right in the middle of things this year.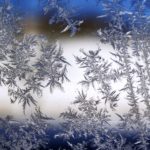 One thing that is different this year is the gift giving or should I say the lack thereof. Since my husband suddenly became ill—he is a lot better now—my focus shifted. What does it matter how many gifts are under the tree? The presen(ts)ce of our loved ones, family and friends, is what counts. The time we share in meaningful conversation enriches our souls. I'm thankful for the gift of love and friends. I'm thankful for you, my lovely readers and fans who choose my stories, or even comment and share your own personal experience with me.
This year why not abstain from rushing around in the mall, spending hours online and draining wallets and accounts in the process. Why not try to relax and enjoy this time of year, create a personal holiday season, see the beauty in small things like a pretty candle or a piece of gingerbread. Do we really need another gadget or set of dishes? Do our kids really need ten different toys?
I'm ready to enjoy my newly regained German family and friends without all the fluff and wish you a peaceful and meaningful holiday season.
NEW Release – New Civil War Novel Will Arrive Soon
I'm super excited about my upcoming new novel:
EVERYTHING WE LOSE
A Civil War Story of Hope, Courage and Redemption
A farm boy's choice to protect his friend, a slave, from a brutal attack forces both on separate journeys: one escapes into war, the other is sold into slavery. Told from alternating viewpoints, one black and one white, Surviving the Fatherland author Annette Oppenlander delivers another stunning historical tale set against the epic backdrop of the American Civil War—a breathtaking examination of the power of hope and friendship, and the endurance of the human spirit to find a way home.
Estimated release date is February 2018. The cover reveal will follow soon.
Radio RSG Solingen Interview
I'd like to thank our local radio station, RSG Solingen, for inviting me to an interview which aired last Sunday, December 3rd. The interview was conducted in German by Clara Pieck.
Interview Part I – Returning Home
Interview Part II – Books and More
SaveSave
SaveSave
SaveSave
SaveSave
SaveSaveSaveSave
SaveSave
SaveSave
SaveSave
SaveSave
SaveSave
SaveSave
SaveSave
SaveSave
SaveSave
SaveSave
SaveSave
SaveSave
SaveSave