My books are typically never free, but I tried out Amazon's Kindle program and am able to offer the e-version of A Different Truth FREE (instead of $2.99) on August 31 and September 1. So, if you're heading into the long weekend and need something fun and thought-provoking to read, get your FREE copy now.
A Different Truth is perfect for people who like mysteries and historical fiction. Subjects covered in the book include bullying, hazing, a crime, friendship, romance and choosing between obedience and the truth. This story is set at a military boarding school during the Vietnam War era. Much of what I know about the setting came from my husband's insight and experience, attending such a school in the late 1960s. Please remember to leave a brief review on Amazon/Goodreads.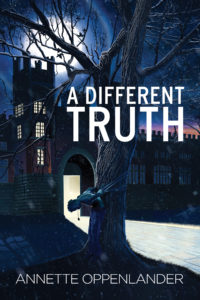 When a heinous crime is committed behind the secretive walls of a boarding school and Andy Olson decides to investigate, he's drawn into a conspiracy that reaches to the highest level, forcing him to choose between exposing the truth and protecting himself.
Readers' Favorite – Five Stars
"A Different Truth is a powerful and thought provoking tale that allows us to think about our moral decisions. Readers who are personally familiar with the history of the Vietnam War will be fascinated by the story of the boys at Palmer Military Academy, whereas the generation that was born after the war would be able to use it as a trajectory to discover more about this unseen but crucial part of history."